Hello Everyone!
We had two new updates in the last month: 8.2.5 and 8.2.6 to Easy Projects.
Here are the new features and changes that were made available in these releases:

Customer Portal: Multiple File upload
Now your customers and guest users can attach and upload multiple files at once from the Customer portal.
Drag-n-drop is also supported now.
Option to turn off Live Chat dialog
If you don't want your users to communicate with Easy Projects support team via the Live Chat window, you can disable it from the Administrator's menu:
Settings → General → Advanced Settings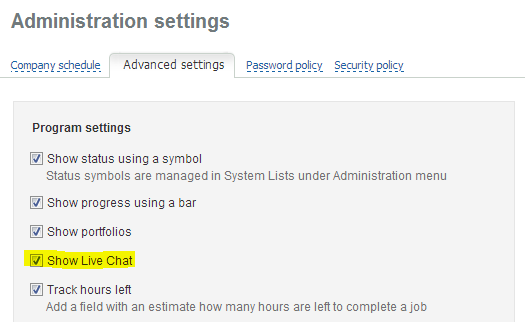 Notifications for Overdue/Late Tasks
Due to popular demand, we have added a separate notification for late (overdue) activities in addition to the "Task Due in _ days" notification.
You can enable this notification for all projects in the Common Notification rule, or override it on the project level notifications.
Ability to create a user from the activity or project details page
One of our most favourite time-saving tricks, this feature allows you to create a new user on the fly right from the activity details page (assignment section)
Or project details (project members section) pages.
No notifications are now sent for closed projects
It's a small change that disables all notifications for closed projects.
Versions 8.2.5 and 8.2.6 are available as a free upgrade to all hosted clients as well as in-house installations with a current 8.x license or a valid support package (Gold Subscription).
Are there any other features and changes you′d like to see in the future releases?
Please leave us a comment below or submit your idea at www.getsatisfaction.com/easyprojects